Ocean Brigade offers charter, boat repair, boat checkup, boat appraisal, boat maintenance, and boat rental services. Our team is a selection of skilled and talented people who are experts in the field of chartering and boat maintenance. You can trust them to devote their time and effort to giving you the best possible experience!
Here at Ocean Brigade, we provide top-notch services. We aim to provide you with three crucial aspects: speed, accommodation, and quality. Our chartering services will be one of the most exciting moments in your life. Our repair and maintenance services make sure that you're ready to set sail as safe and as fast as possible.
Our checkup and appraisal services are exceptionally thorough, so you can make the most out of your boat. Ocean Brigade's friendly, amiable and hospitable team is ready and willing to give you a spectacular experience!
We are more than willing to sail you anywhere in the world. Charter a boat while you sit back and relax and we will set you up with our prestigious all-around crew who would do absolutely anything for their clients. Our fun, accommodating and skilled captain makes sure that every trip is a moment unlike any other. He will even fish and catch the freshest seafood for a gastronomic and delightful experience while afloat, which makes the entire journey all the more exciting, unique, and fulfilling!
Our crew is an expert in maneuvering boats and surely knows how to conquer the waves. You can rely on them to keep you safe and have a thrilling experience at the same time.
For boat owners who need assistance with their vessel, Ocean Brigade provides expert, full repair services suited for your smooth sailing needs. We can help you with rigging, antifouling, and painting your sailboat.
Owning a boat is quite a pricey investment and just like automobiles, it is of utmost importance to maintain and attend to the repairs needed in order to preserve your prized possessions. In that way, you will be able to hand them down to future generations and impart the wonderful world of sailing.
No matter the damage or difficulty, our skilled team can fix it. We aim to provide you with quality repairs as fast as possible. We're both fast and reliable, so count on us to do the job right!
We conduct a full boat checkup and diagnose issues you may have trouble with. Here at Ocean Brigade, we strive to give the best results for our dear clients. Our skilled specialists will attend to your boat servicing needs using the most efficient approach. Preventive and routine maintenance repairs are also performed to keep your precious boats in tip-top shape, so you can get back to conquer the waves in no time!
Worrying we might miss a spot and overlook a part that's damaged? We can guarantee you that we certainly won't. Because quality is one of our highest priorities, we are very thorough with our checkups. As much as possible, we don't want anything to happen to our clients or their boats. By providing quality services, we are keeping both you and your boats safe and sound.
Want to know the current market value of your boat? Boat appraisal is also a service that we offer to guide you in understanding the condition of the boat. A boat appraisal or marine survey is a way to determine the market value of your boat. When an appraisal survey is performed, the boat will be inspected from top to bottom. The overall condition, basic specifications, and how well the boat is operating will all be checked to make sure that you can make the most out of the value of your boat.
Just like our checkups, our boat appraisal service is also very thorough. Our team of seasoned sailors makes sure to evaluate the value of your boat properly, so you can rely on us to estimate the highest possible value of your boat.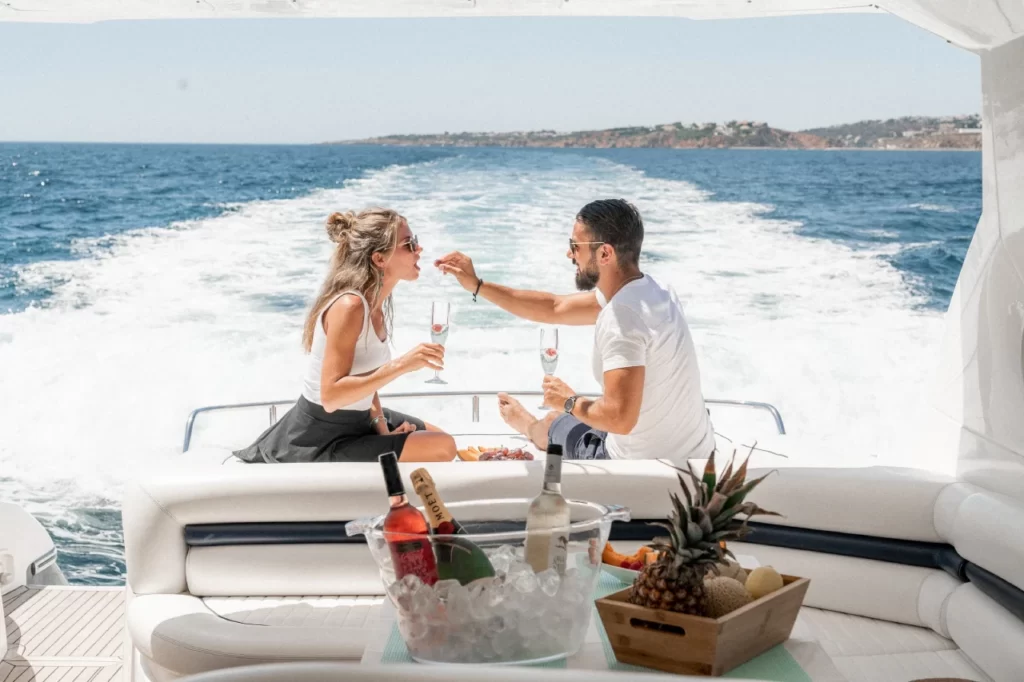 Our boat rental services allow you to play the role of a captain! At Ocean Brigade, you can get yourself a sweet, sweet ride that you can personally sail on the waters. Head on to your dream destination with much pride as you navigate and sail away!
The Ocean Brigade provides high-quality, robust, easily maneuverable, first-class boats. All of these boats are kept in excellent condition and maintained daily. When you rent a boat from Ocean Brigade, you are sure to have a splendid time sailing and you'll be pleased with their satisfactory condition.
Ocean Brigade is the best decision you've ever made. Well, what are you waiting for? Ready to set sail and embark on an adventure you'll never forget? Trust us, you most definitely won't regret it!
Ahoy there! Ready to start sailing? Want to know more about us? How can we be of service to you today?