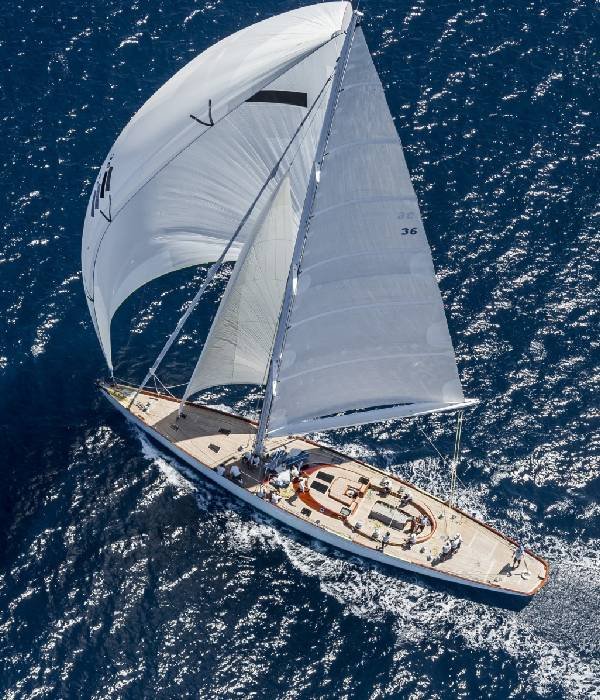 Ocean Brigade is a trustworthy provider of sailboat chartering services. With over a decade of experience with customers, we are providing safe, reliable and quality sailboat chartering, repairs and maintenance. We have been sailing the waters for more than 18 years and counting. It is our passion to give our customers quality services, utmost satisfaction, and a truly memorable experience.
Throughout these years, we have been sailing around the globe with customers who entrust us with not just their lives, but their sailboats as well. We value our customers' trust and make sure that they have the time of their lives while they are on the water. Our top priorities are to give our clients speed, quality, and hospitality. With our spectacular services, we're going the extra mile to give you a smile!
Founder's Message & Philosophy
For 18 years, I have been chartering sailboats. Through years of experience, I know that there is no other feeling that can compare with sailing. Because of that, I want to help share this experience with others and give them a moment to remember for a lifetime.
Naturally, I thought that founding the Ocean Brigade would be the best way to let many others experience the thrill and excitement that I felt when I first sailed on a boat. Customers have always enjoyed our work and through the Ocean Brigade, we hope to reach out to many more people across the globe and help them see the beauty of sailing. This year, we decided to found Ocean Brigade in Portugal to help others experience the thrill of sailing anywhere around the world.
Wherever you are in the world, you can trust us to give you the best experience possible to make memories and give you a moment that will last forever. Because we are always aiming for our customers' satisfaction, it is our duty to impart a magnificent and exhilarating experience when you sail with us. It is our mission to give you what you truly deserve, an amazing experience with every service we offer.
Come sail with the Ocean Brigade's crew that consists of tightly-knit, friendly sailors who devote their hearts and minds to the art of sailing! These crewmates bond with clients as well as they bond with each other, like family. With them as your crew, you won't have to worry about feeling uneasy because it is their mission to make your experience as accommodating as possible.
The Ocean Brigade crew is the most enthusiastic bunch you'll ever see and their talents in chartering and boat repairing are top-notch. You can trust our crew to give you quality in every service we offer. They make sure to provide the best and only the best.